Hammer World Global Supercar Marketing

Ferrari, Lamborghini, McLaren and Porsche
Free Marketing for Vehicles and Store Brands Worldwide
HAMMER WORLD IS FREE FOR ALL PREMIUM MEMBERS
Listings Your Way
A truly global supercar marketing platform with wide reach.
Built with maximum listing flexibility.
Listings in seven different currencies.
User selectable listing duration up to Good-til-Canceled.
No listing or relisting fees. No commissions. You set the price.

Listing Enhancement Programs
Anyone can list manually in minutes.
Dealers can list programmatically though our partner BidACar a free dealer ad and auction platform.
Free global social media exposure for all listings of any type or duration.
Enhanced marketing on third party global ad platforms option.
List in Seven Currencies – 100,000+ Social Media Reach
250K+ Global Buyer Enhanced Marketing Program
Get Started Today in 3 Simple Steps
Get Hammer World + Must Have Data to Evaluate Every Listing

SC Sage Brings You the World's Highest Quality, Most Current and Statistically Robust Supercar Market Data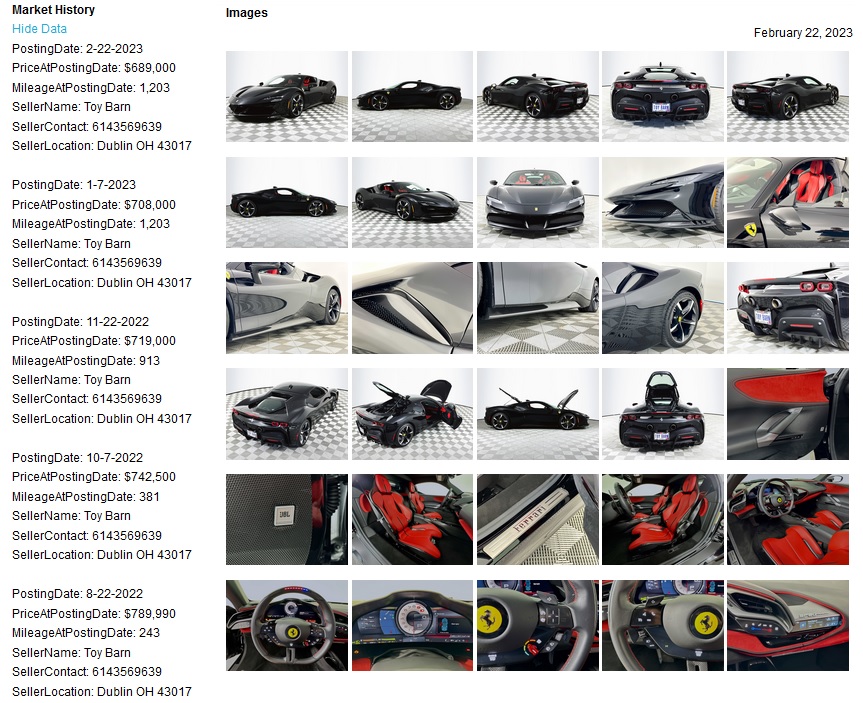 SC Sage is the World's Leading Provider of Supercar Data
You Need Real Market Data Updated Daily
Real Market Comps for 150+ Models

ALL AVAILABLE THROUGH SC SAGE
Market Value Analytics
What are your car's comp values in today's market?
How many are on the market? In my color?
How does the mileage fit into the market?
Is the price over or under the market median price?
What are the market high and low prices?
Vehicle History Data
How many cars with a VIN's build spec are there?
How long has a VIN been on market?
How has the price changed? Where has it been?
What are the price and mileage comps for a VIN?
Can I see historical images? Get a free Autocheck report?
Market Inventory Analytics
Which cars like mine are on the Market?
What are the prices of the comp cars?
How can I view all comp cars of any spec?
What are the VINs of the comp cars?
Who is selling the comp cars?
Valuation Tools
Is the seller's asking price high or low?
How much should I sell my car for?
If I add miles how does that change the market fit?
How does a price change affect the market fit?
What should I offer for a car with these miles?